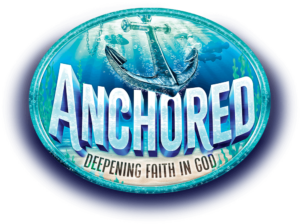 VBS 2021 – Anchored: Deepening Faith in God
August 4, 5, & 6 – 5:30 to 7:30 pm each night.
Sunday, August 8 – VBS Celebration – 10:30 am
Dive in for a faith-filled adventure! Here's the link:
VBS Online Registration.
Online registration ends Tuesday, August 3 at 4 pm.
You may register onsite at PCC Wednesday, August 4.
PCC and SBECC Members and Sunday Attenders receive a discount on top of the $5 early registration. Get your code any Sunday at church. VBS Volunteers get an even bigger discount.